E-Learning Solutions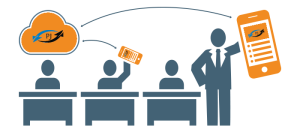 Your organization faces unique educational challenges that require a fully customized E-Learning Solutions that is fast, affordable and effective.  Inspired e-Learning works with corporate, government and non-profit organizations to develop custom course content and education strategies that will build a well informed and trained workforce that is more productive, more attuned to business policies and procedures and better able to meet critical business objectives.
The need for distance & collaborative learning and the flexibility has been fueling the demand for E-learning solutions. PJ Web Technologies has been instrumental in developing web application based e-learning solutions.
Important and crucial aspects in e-learning development and design is interactivity keeping the end user in mind. A well structured and visually appealing e-learning course will keep the end user engaged and entertained.
The advantages of using our solutions are that they are user-friendly, stable, secure and robust. They have well-thought of and sophisticated architecture so that real-time data processing takes place.
Content Sharing and Collaboration has never been easier before than it is by using our e-learning document sharing capabilities. The online learning solutions have networking capabilities such that the contents can be built and saved can be shared with different groups and communities.
Online Exams: Registered users can take online exams that provide flexibility to students and instructors. Creating quizzes and exams for certification is incorporated in the e-learning solutions as per need.
Some more features of our e-learning solution are as follows:
Organize a calendar for the online course
Deliver e-learning effectively
Multi-task and supervise learners, course content, instructors, maintain performance records and facilities like virtual learning environment.
Communication with the user through messaging and notifications
Generate  reports, scores, grading etc.