PSD to WordPress Conversion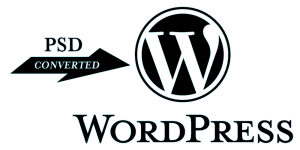 We take pleasure in designing the websites spontaneous and in ideally inherent control. We convert your PSD to WordPress cms. Your sites are responsive, highly attractive and absorbing visually. We do our best to make the sites qualitatively best in wordpress solutions. They are perfectly executed to fulfill the minutest off your requirements. We also cater to the diversified audience of web by designing responsive websites. The websites designed by us are pixel rich design files. We make them hand coded into supreme quality, responsive and compatible wordpress themes. We create perfect websites with a motivating and thought provoking visual interface.
At PJ Web Technologies we retain the sites singularity and improved business value through designs in wordpress themes. We give a hard work in going a long way to extend the visual appeal of your PSD design in a manner that go beyond standards through wordpress themes. Our services get an excellent feedback. We can also boast of an enviable track record of our outstanding, reliable and the quality service we are rendering to our clients throughout the world. This is a sincere and true explanation. Our solutions are meant to excellence.